Many people struggle with losing weight and getting rid of stubborn fat in different areas of their bodies. Having to deal with excess body fat isn't only frustrating, but it can also pose serious health problems if someone becomes obese or morbidly obese and not resolved.
When it comes to reducing excess fat and fatty deposits from the body, two of the most popular methods are noninvasive body sculpting and liposuction. While the ultimate goal and the end result of both these fat removal methods are the same, they do offer different benefits and advantages. Which route you go really depends on your personal health and overall starting point. Some people might not be candidates for liposuction or noninvasive body contouring.
Body Sculpting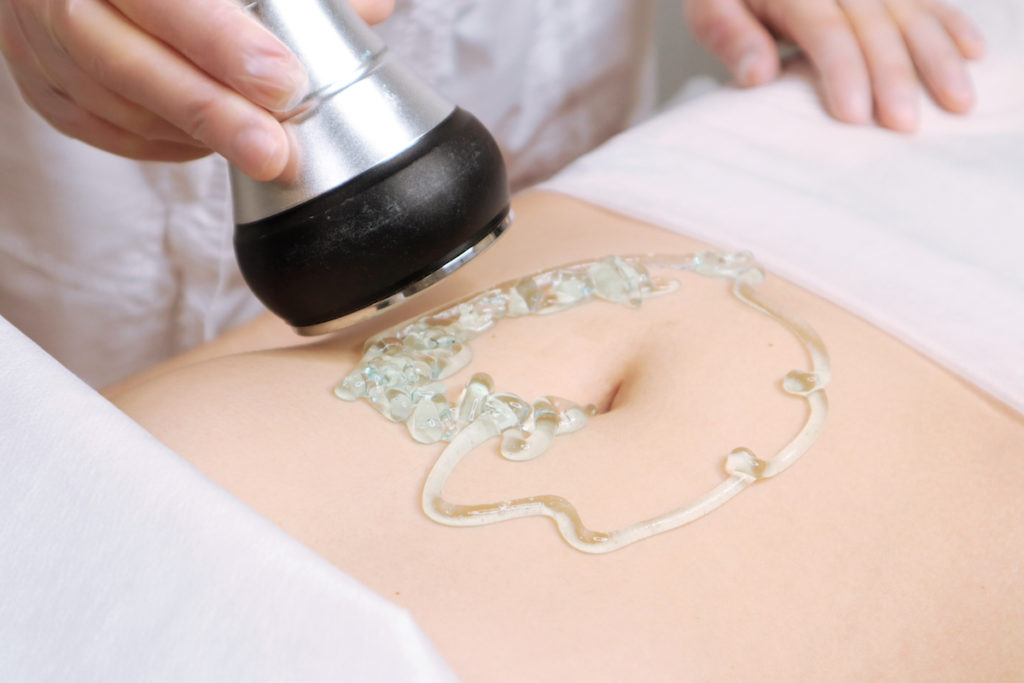 Also referred to as body contouring, body sculpting is a method that focuses on controlled fat reduction in the body. It's a non-invasive, non-surgical option that works towards shrinking stubborn fat deposits to ultimately create a more sculpted look.
Body sculpting offers a plethora of incredible benefits that include the following:
Most See Insant Results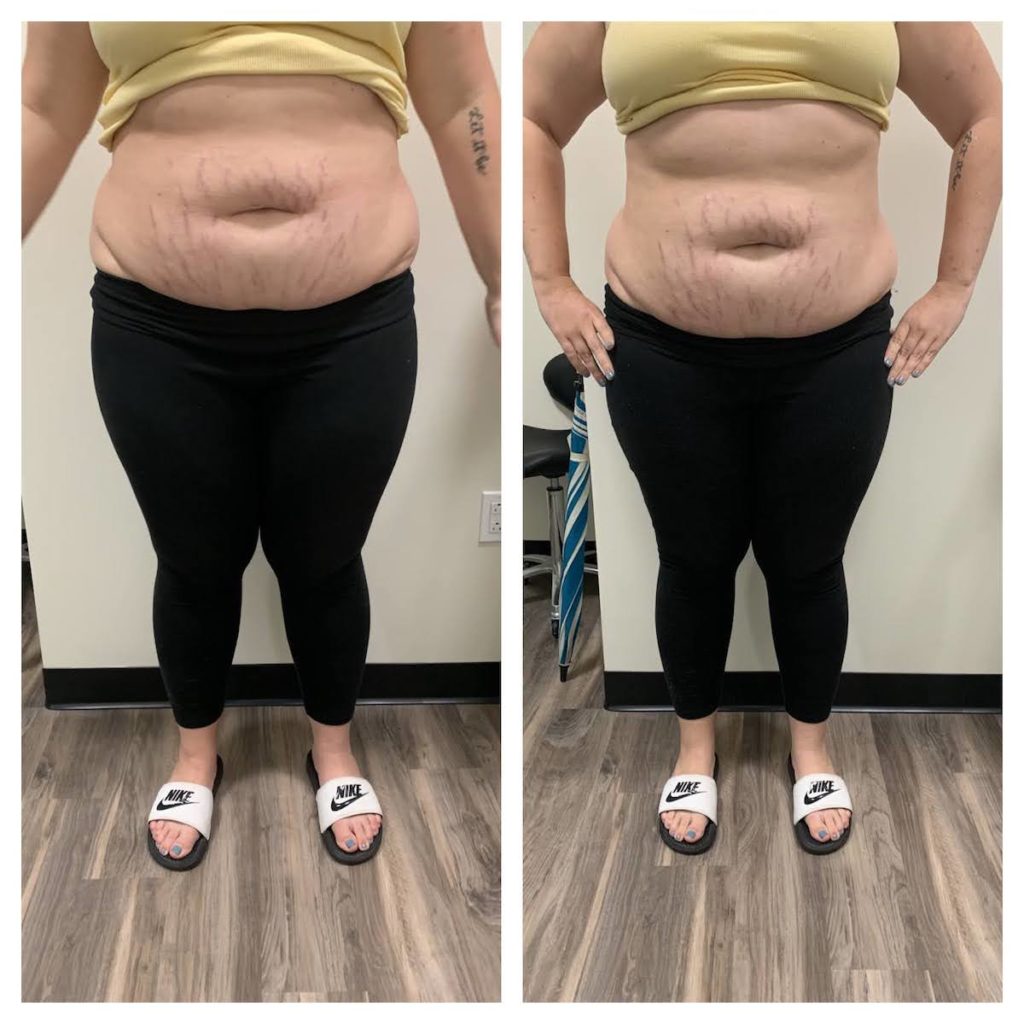 One of the biggest benefits of body sculpting is that virtually all people who try do end up seeing instant results after just one session, with continued inch loss after attending weekly sessions. The average person sees 1/2 to 1 inch gone in the stomach area per session. It is up to the individual to maintain it by working out and eating healthy, but the results are there for most!
It Provides Great Comfort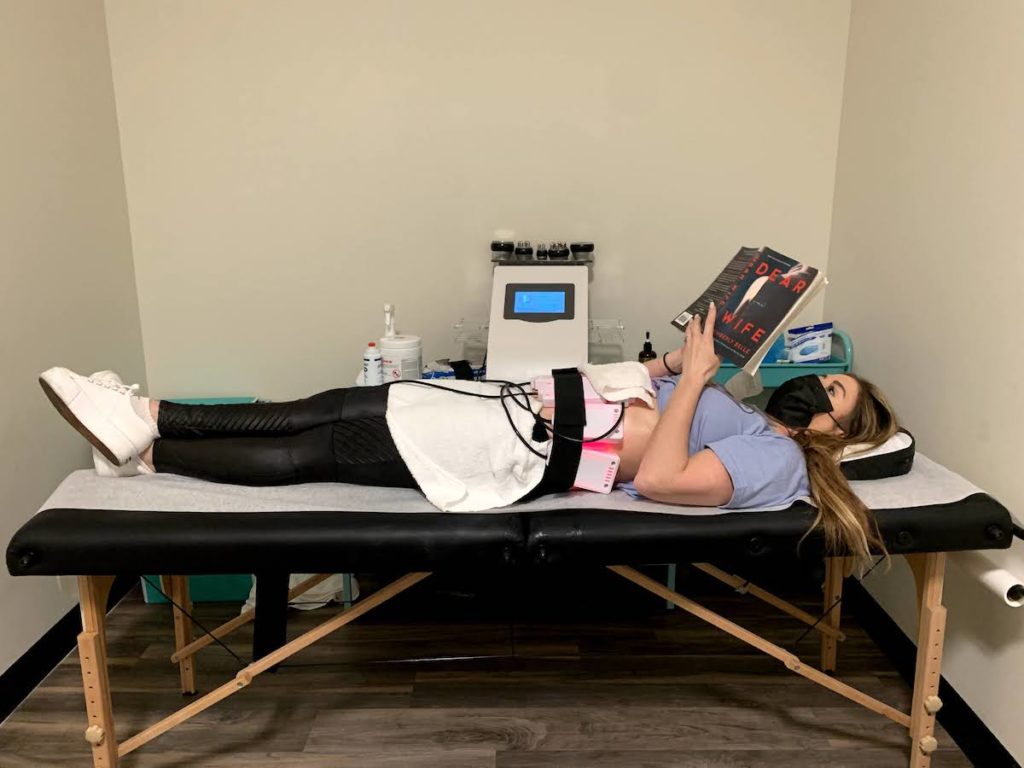 Most people who do noninvasive body sculpting like the fact that is it painless and many even think it feels like a massage! Ultrasonic cavitation provides a low buzzing that many people find relaxing and radiofrequency provides a nice warming sensation. There is no downtime and you resume all activities immediately after.
It Uses Variety of Techniques
There are many different methodologies for non-invasive body sculpting. At TushToners, we specifically use ultrasonic cavitation and radiofrequency although there are many other options on the market including, CoolScuplt, Emsculpt, or AirSculpt. The list is endless! Your best bet is to look for quality before and after pics as well as ample online reviews to see if clients are achieving actual results and are happy with the progress made.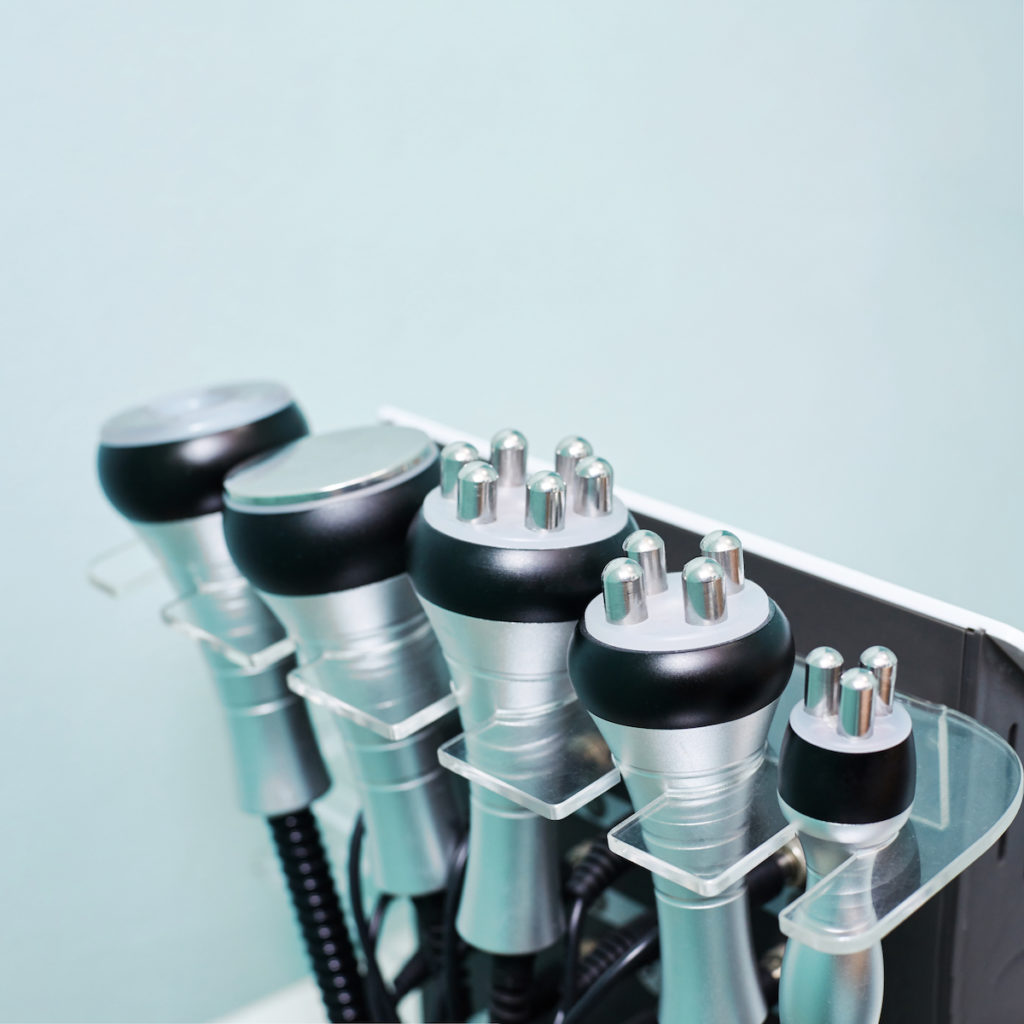 It Is Fast and Convenient
Body sculpting at TushToners is only 45 minutes per session. Many people come on their lunch breaks! Another popular option is to come for 90 minutes once a week and get greater results as you can combine two sessions.
Liposuction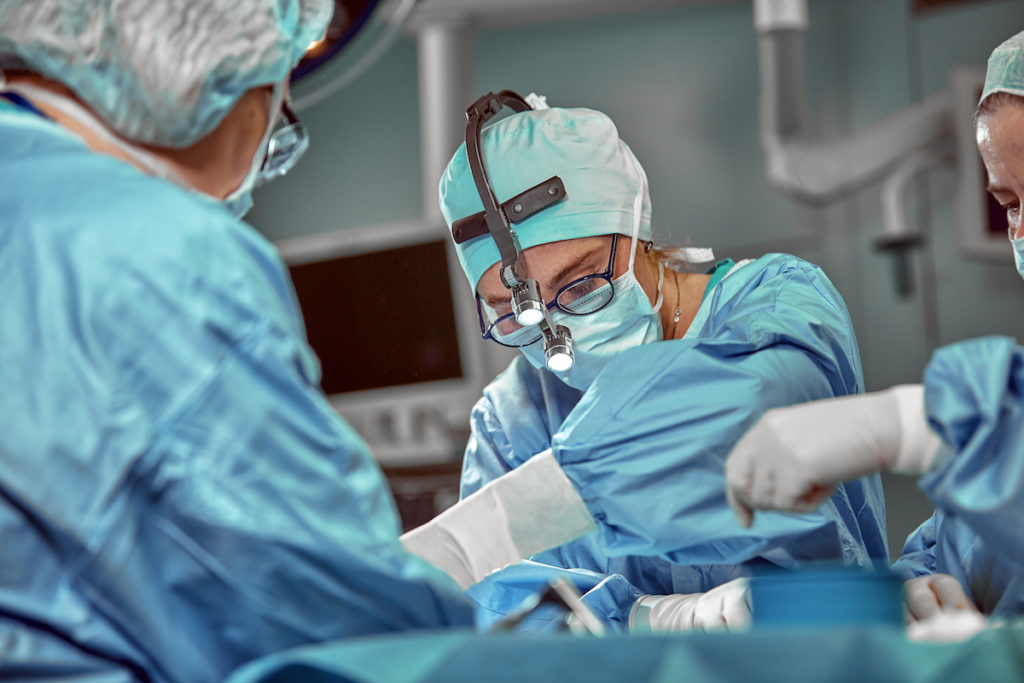 Liposuction is the original invasive fat reduction method and it also falls under the umbrella of body contouring. Liposuction helps alter the shape and appearance of the body through numerous surgical techniques and should only be performed by a board-certified surgeon.
Some of the key benefits offered by liposuction include:
It Delivers the Most Permanent Results
Liposuction involves the destruction of fat cells in the body, and once they are removed, the chances of them returning are zero. This suggests that liposuction delivers permanent results where you can enjoy a more toned and sculpted body. However, just because the fat cells are destroyed and won't return that doesn't mean you won't gain weight after if you continue to adopt unhealthy eating or drinking habits. The results are most permanent when the patient eats wells and works out.
Since the fat is literally removed from the body there is significant downtime which will vary based upon the person, the amount removed, the area, and their overall physical health prior to the operation. But, on the flip side patients who undergo the procedure lose most at one time vs going back for multiple sessions.
It May Help Prevent Other Conditions
One of the biggest benefits of liposuction is that it can help prevent and treat other health conditions, such as lymphedema, gynecomastia, extreme weight loss after obesity, and lipomas. Though liposuction is generally considered a cosmetic procedure it certainly can have very positive medical benefits, the first being weight loss. Obesity can exacerbate underlying chronic conditions so eliminating the fat is a great start1
BODY SCULPTING OR LIPOSUCTION?
Both body sculpting and liposuction bring many benefits to the table, but before you decide which fat removal method is best for you, you must find out if you are the right candidate for it. There are many variables including cost, time and your physical state that can determine if one is better than the other.