Noninvasive body contouring can do a great deal to reduce unwanted, excess fat or loose skin from various parts of the body. However, due to certain differences in the body composition of men and women, these treatments are not recommended for women when it comes to reducing the size of their breasts or decreasing sagging.
Regardless if you are a woman looking to reduce the size of your breasts simply because you were born with extra up top, gained weight, or experienced unwanted changes after childbirth, noninvasive body contouring specifically with ultrasonic cavitation and radiofrequency are NOT recommended. Men, on the other hand, can receive body contouring treatments to help make their chest appear firmer by getting rid of the excess pockets of fat in the surrounding area. Yet another thing men can do that woman can't…but this is for good health and safety reasons!
BODY CONTOURING FOR SAGGY BREASTS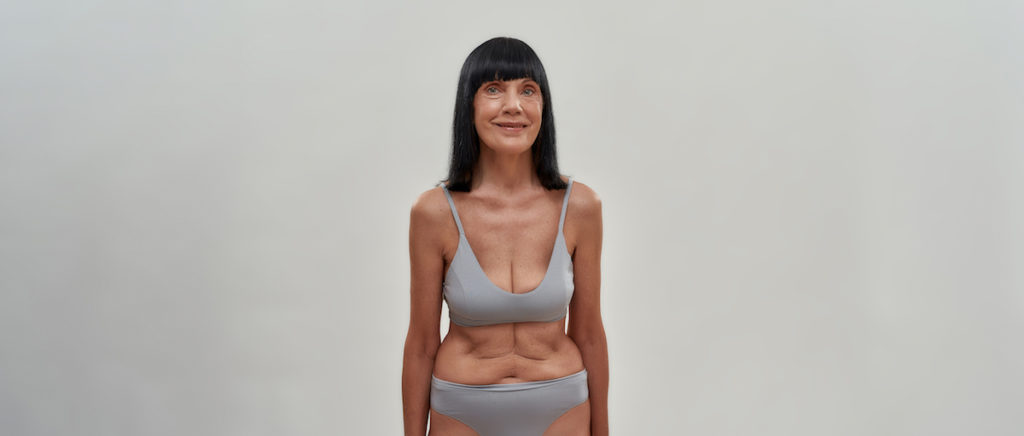 The reason why body contouring is not recommended on sagging breasts for women is that women's breasts are primarily made up of tissues. Neither ultrasonic cavitation nor radiofrequency have the ability to penetrate deep enough to affect the tissue, however, the frequencies emitted could potentially alter how breast tissue appears in mammograms giving inaccurate readings, prompting follow-up. Noninvasive body contouring treatments are only intended to reduce the excess fat on the surface for a sculpted appearance and are not meant to remove or change the structure of the underlying tissues. It's always best to leave the breasts alone than to jeopardize trying to shrink a little fat in the area.
So, then what does a girl do? Having a consultation with a physician or surgeon is probably a good starting point. A breast reduction or augmentation might be recommended, though it's completely understandable many women are apprehensive about surgery or simply do not want it. There are other options outside of cosmetic surgery, such as breast-lift exercises that can be effective in getting rid of sagging breasts. Body contouring can only be used to reduce the excess fat in the surrounding areas such as the bra bulge or back fat which could make the chest appear tighter and a bit firmer.
On the other hand, body contouring can work on men with a saggy chest. Sometimes excess fat can accumulate in the chest area and cause it to appear bulky or saggy. The muscles are situated deep under the layers of fat that can be removed through body contouring. Overall, for most men, a series of body contouring sessions will enhance the youthful appearance of the chest and improve the texture of the skin without the need for surgical procedures.
How Long Do Results Last?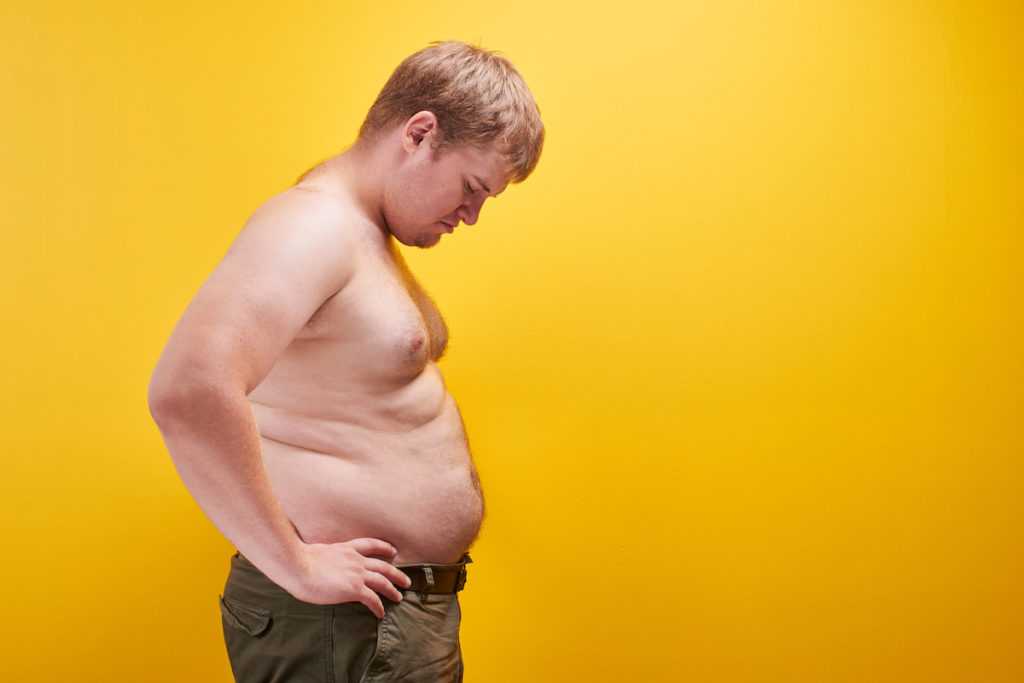 The results of non-surgical body contouring for a male breast lift can last for months, years, or beyond, provided that the individual maintains regular exercise and a healthy diet. Plus, the skin will also become more rejuvinated, smoother, and firmer after each session. You can enhance the results of body contouring and make them last longer by incorporating a solid workout and a healthy diet plan as part of your routine. This way, your chest will remain in great shape and appear firmer. You may also find relief from various issues, such as poor posture or back pain after the treatment.
CONCLUSION
Having saggy breasts is generally a common concern for many women and men. Unfortunately, due to the large density of tissue in the female breasts, body contouring is NOT recommened for females. Men, on the other hand, can use noninvasive body contouring to reduce the size of their "man boobs" since they are made up of more fat in the surrounding areas and surface.