For many men and women in Chicago, the prospect of a body contouring procedure looks quite attractive – that is until they bring the cost into the equation. Body contouring procedures and services are categorized under aesthetic treatments, and therefore, are not covered by medical insurance.
We all want a sizzling hot body with well-defined abs, slender legs, and arms, but our sedentary lifestyles and unhealthy diets can create stubborn pockets of fat in our body that prevent us from achieving our dream body. And even when we take care of our health and exercsise regularly, these stubborn pockets of fat in our abdomen, butt, thighs, back, and upper arms can still remain despite our best efforts.
Body contouring treatments and services are the fastest way to diminish these stubborn fat deposits, but as we all know, beauty services and cosmetic surgeries can be super expensive. It is easy to think they are only obtainable for the rich and the famous. But is that really so?
The cost difference between invasive and non-invasive body contouring procedures and services can vary greatly depending on the location, type of treatment, the reputation of the treatment provider, and the results that your desire.
The Cost of Invasive Body Contouring Procedures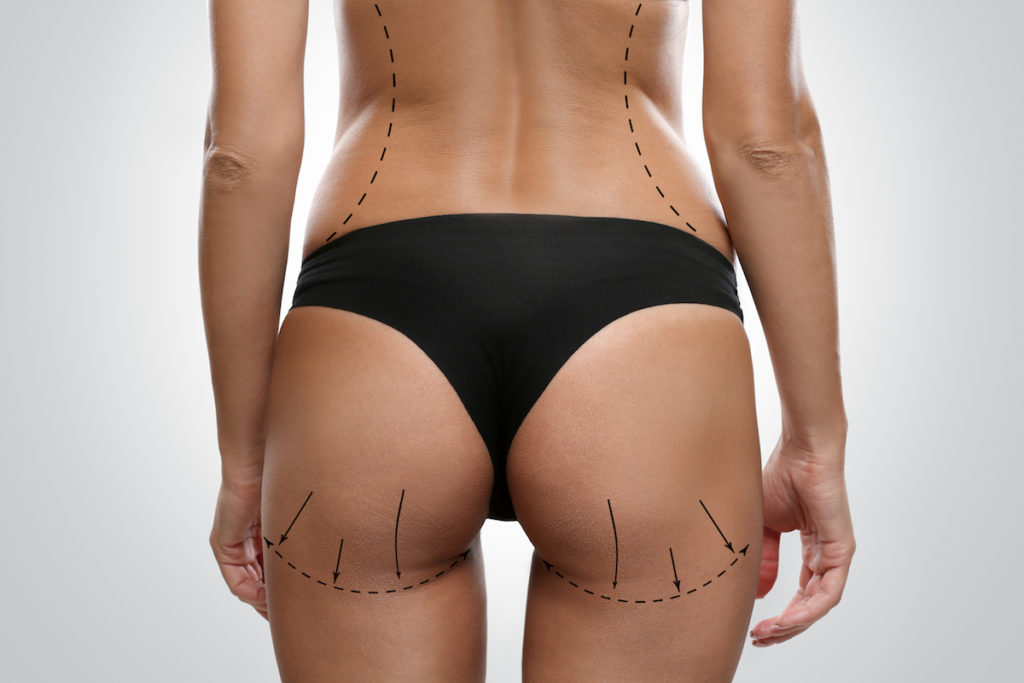 Invasive body contouring is a surgical procedure that is performed by a board-certified and licensed plastic or cosmetic surgeon. Invasive body contouring procedures include the following surgeries:
Skin lifts
Laser liposuction
Breast implants
Butt implants
Brazilian butt lift
Abdominoplasty (tummy tuck)
Panniculectomy (removing excess skin from the abdomen)
Inner tight lift
Upper arms lift
Invasive body contouring services are the most expensive body countering service in Chicago. The average cost of a full-body lift in Chicago can be anywhere between $15,000 and $30,000. According to the American Society of Plastic Surgeons, the average cost of lower body lift surgery is $8,073.
On average, Brazilian butt lifts can cost anywhere from $8,000 to $10,000.
Breast augmentation and upper back surgeries can cost around $15,000, and you will need at least $10,000 for contouring your inner thighs.
The average cost of invasive laser liposuction can be anywhere from $5,000 to $10,000, depending on the extent of fat removal.
The Cost of Non-Invasive Body Contouring Services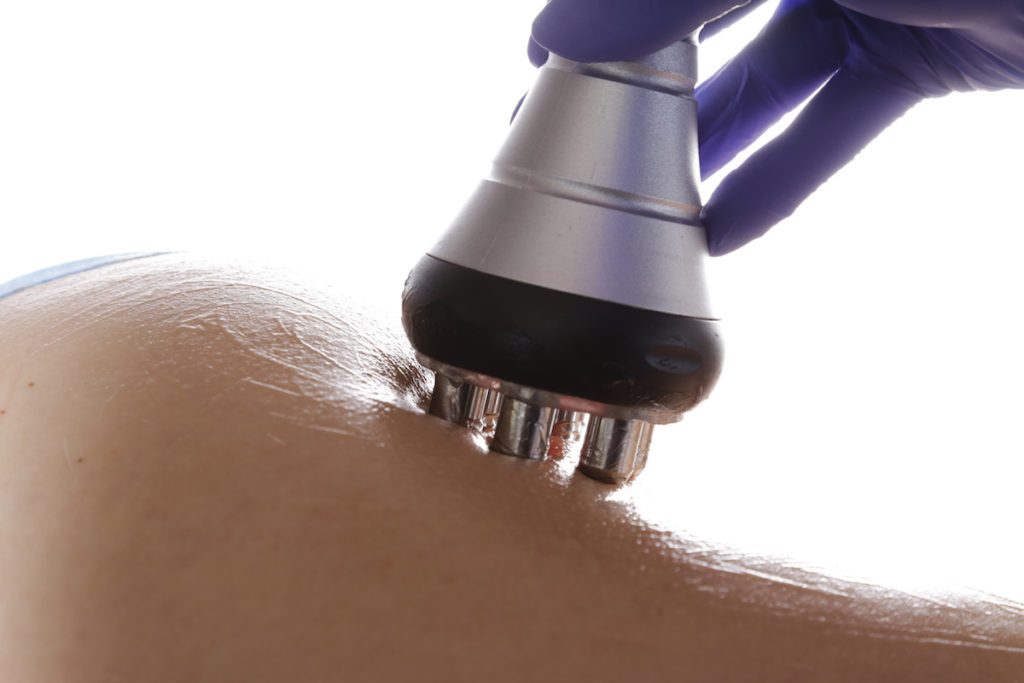 Non-invasive body countering services remove stubborn pockets of fat and sculpt your body without making any incisions. Non-invasive body contouring services include:
Radiofrequency treatment
Vacuum therapy
Body cavitation
Non-invasive laser liposuction
High-intensity focused ultrasound
Cryolipolysis
Generally speaking, non-invasive body contouring services are one-third or one-fourth of the price of body contouring surgeries.
In Chicago, the average price of radiofrequency for fat reduction and skin tightening around the abdomen is between $1,000 and $4,000.
According to the American Society of Plastic Surgeons, the average cost of non-surgical fat reduction procedures, which includes laser liposuction, is $1,376.
It was found that the average price of body cavitation service per session is around $250 to $350. Since most customers would need anywhere between 6 to 8 sessions, you will only be paying less than $3,000 for your entire body cavitation treatment.
Therefore, it can be rightly said that non-invasive body contouring services are thrice as cheap and many, many times safer than invasive or surgical body contouring procedures. If the end result is the same, a sizzling hot body, then why not opt for something that is safer and so much more affordable as compared to plastic surgery?