Some of the most impressive results from our in-person body contouring clients have been from sessions on the stomach area. Our machine truly works wonders for inch loss, skin tightening and providing more overall sculpting! But how much is too much? How much is enough to get optimal results? Well, the answer is heavily contingent upon your body before you start your body contouring journey and your goals. But, here's a guide to provide a frame of reference from what we've accomplished in the studio and what you can expect if you were to come in-person or get your own at-home machine! As always, results WILL VARY but the below are actual clients who achieved amazing results!
Reduce Stomach Fat- Inch Loss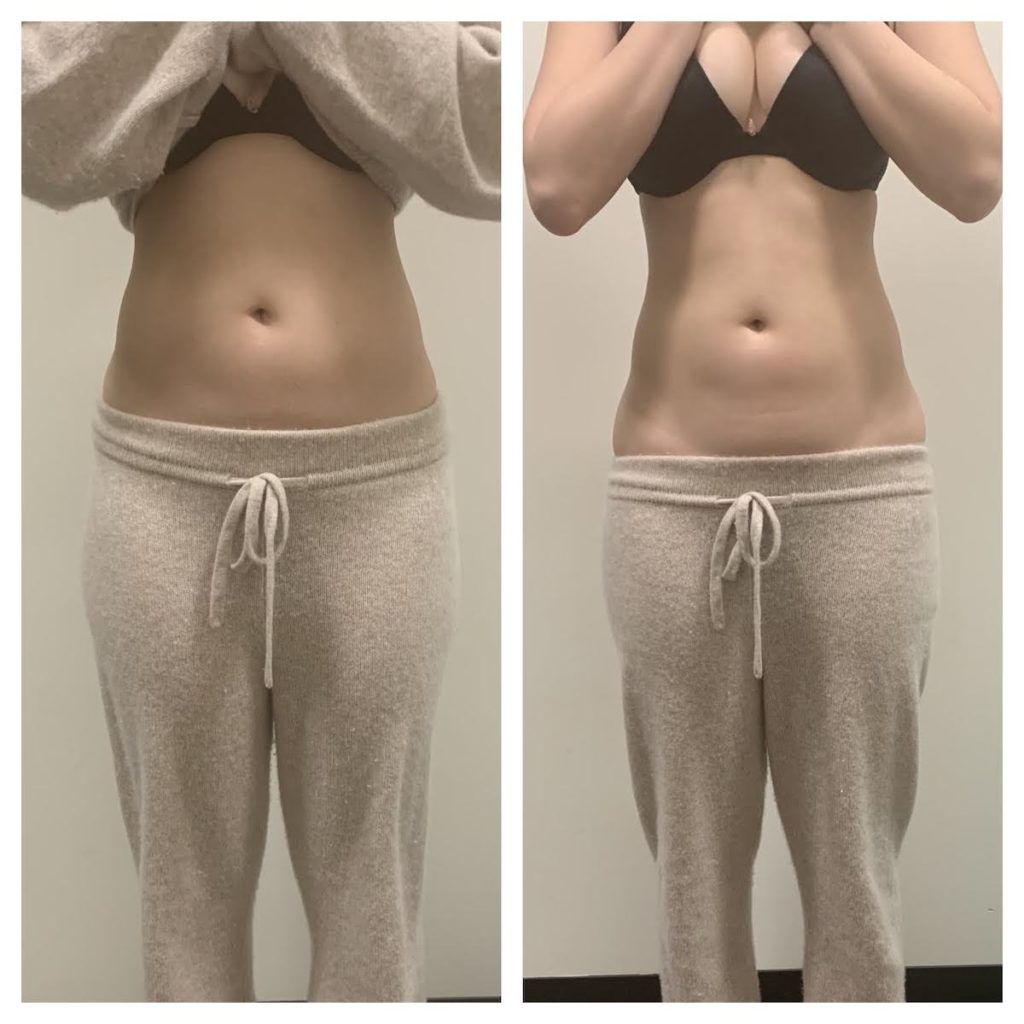 If you are a female with a waistline of 34 inches or smaller or a male with a 38-inch waistline or smaller and are looking to lose inches overall and target stomach fat, you should start out with 45-minute sessions a week. Generally, if you are in this range, six, 45-minute sessions once a week should do the trick! Most people can tolerate two, 90-minute sessions a week, but we always recommend starting slowly to make sure there is no redness. If redness occurs, stop using it until it goes away. If you are able to do two, 45-minute sessions a week, then that speeds up your results!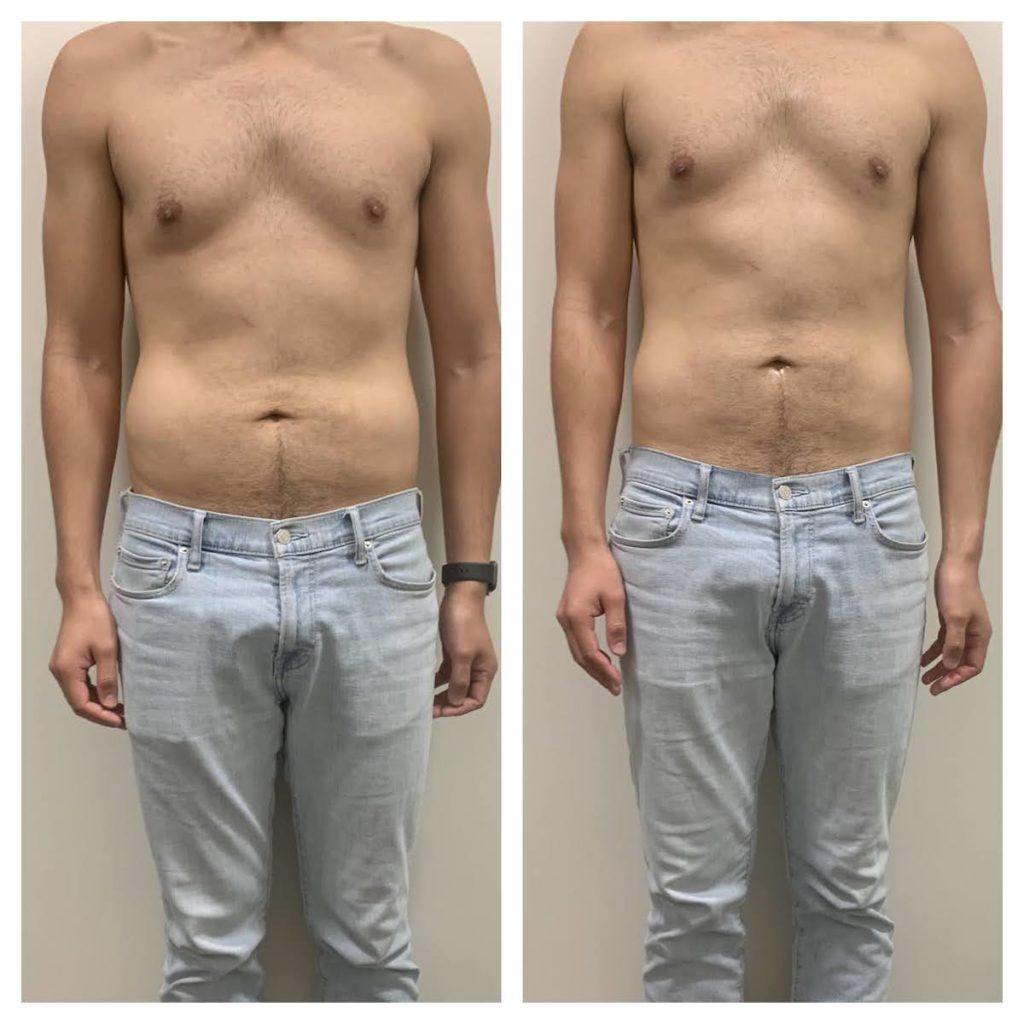 If you are really looking to target a smaller area like just your lower abs and are generally happy with your stomach overall, you may not even need 6 sessions. 2-4 might just do the trick!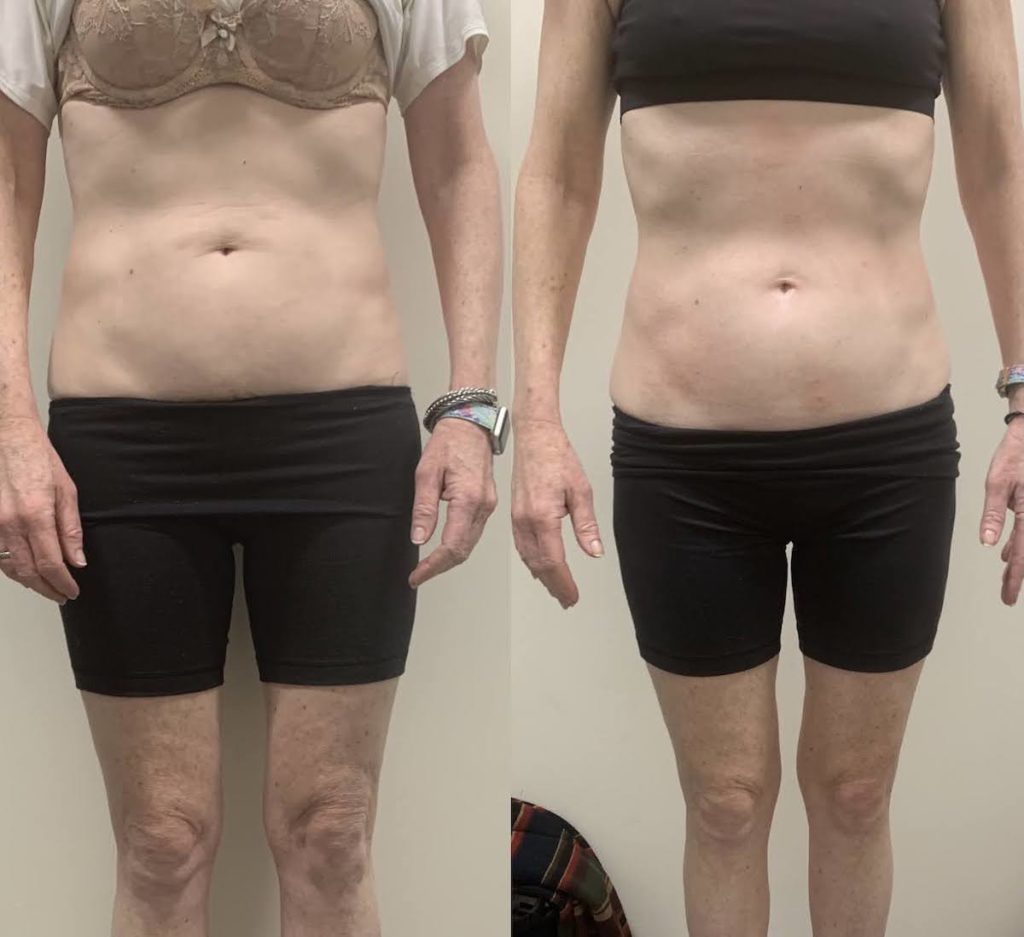 A client in her 60's did two, 45-minutes session to get a little more toning and tightening.
If you are a female with a waistline greater than 34 inches and up to 42 inches or a male with a waistline greater than 38 inches and up to 44 inches, most likely you will need 5-10, 90-minute sessions. We have had clients in this range lose 6 inches when they came consistently. Not only that, but they say their clothes fit them differently and their partner/family/friends notice the difference without them even bringing up they were getting body contouring!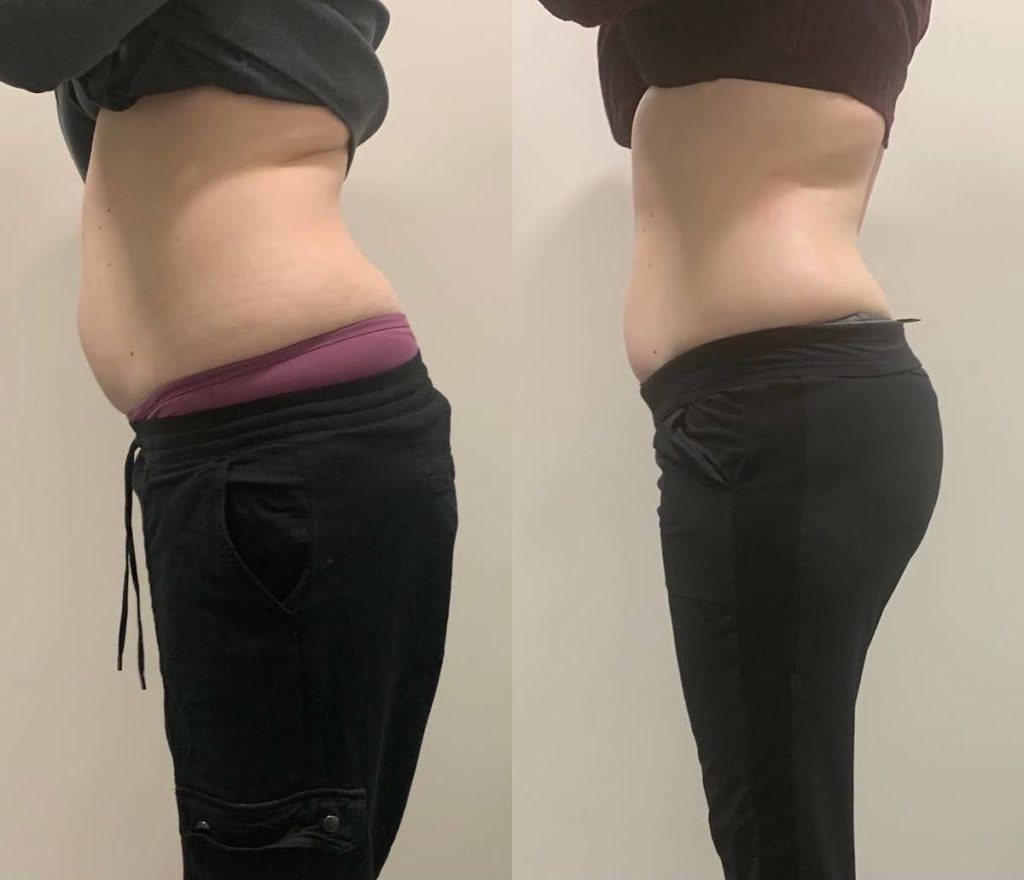 If you are a female with a waistline over 42 inches or a man with a waist greater than 44 inches we recommend at least 10, 90-minute sessions. The 90-minute sessions should be done at least once a week but you can double up every other week and do two, 90-minute sessions as long as your body is tolerating it to really get a jump start on your inch loss.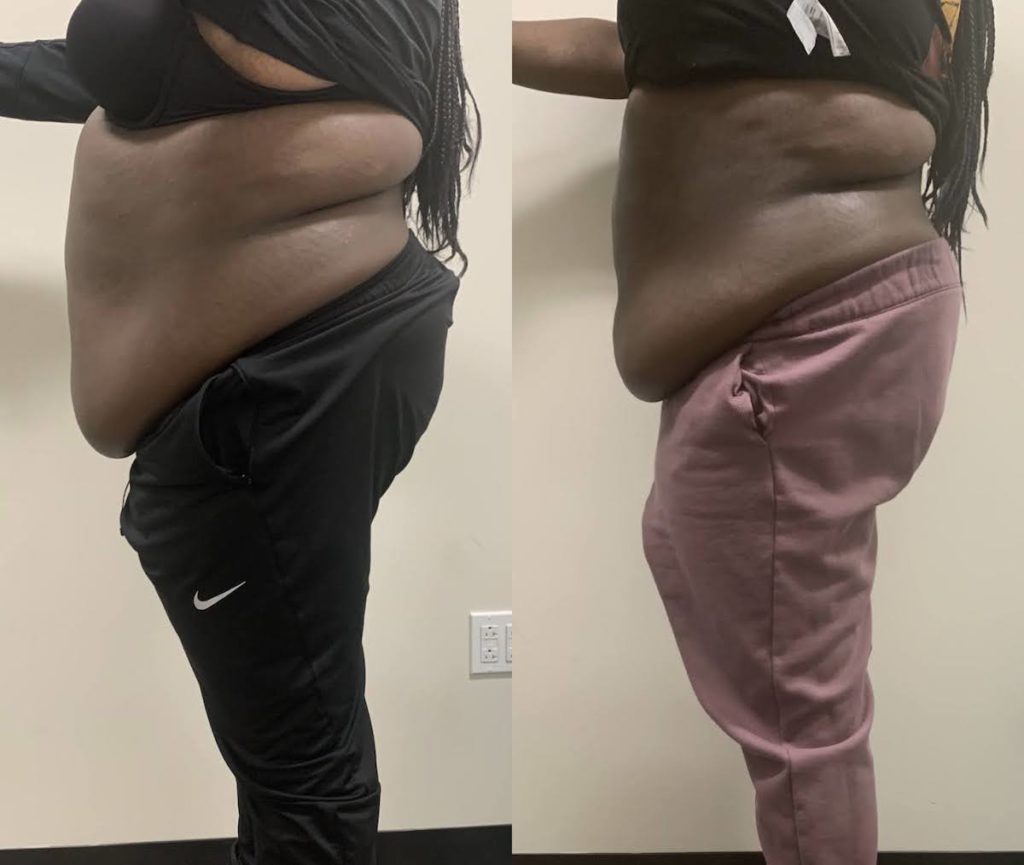 The clients who get the best results always drink extra water immediately after and consume at least 80oz of water for 48 hours post body contouring session to really help flush the fat out of the lymphatic system. Doing this along with working out, whether that's a 10-minute walk a day or stretches before you start your day, all help as our body is a system that will work together to help eliminate the fat from your body faster.