Radiofrequency (RF) is a popular non-surgical, non-invasive treatment that tightens and firms saggy skin in particular. It's considered a great alternative to surgical procedures because radiofrequency has been clinically proven to stimulate collagen production and rejuvenate the skin safely and effectively. It can be used on almost any area of the body to target stubborn fat, but can it really reduce cellulite?
Does Cellulite have a chance against Radiofrequency?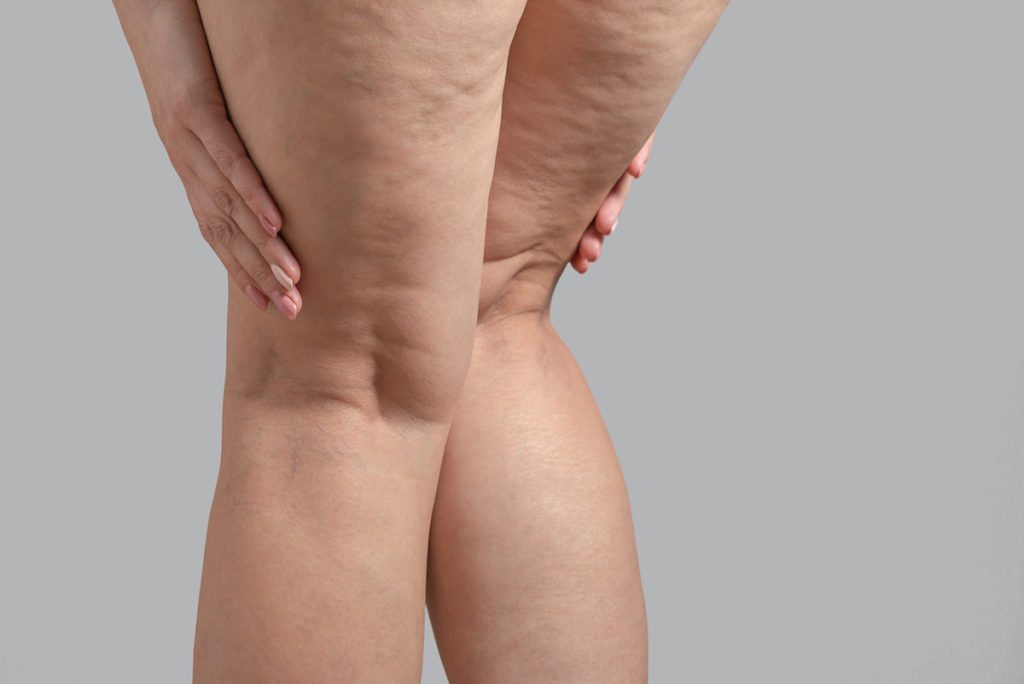 Research on the efficacy of radiofrequency and cellulite reduction have been on going for over 2 decades and the results have long been studied and confirmed. For cellulite treatments, RF uses pulses of deep, concentrated light that penetrates into the targeted area. With the help of broad-spectrum wavelengths, fat cells accumulated in cellulite are targeted, destroyed, and then reabsorbed by the body.
More importantly, in the process of reducing (and hopefully eliminating) cellulite, radiofrequency increases the production of collagen in the skin. This enhances the appearance of skin by reducing skin dimples and bumps.
Is Radio Frequency Really Safe?
As a non-invasive cellulite treatment, radiofrequency is indeed safe and effective. One might think that the "heat" from radiofrequency may be harmful to the skin. But RF energy has a low electromagnetic frequency, which means, it's not harsh on the skin, and a conduit agent is always applied to ensure extra comfort.
Before the treatment begins, oil is applied over the area where cellulite is. This allows RF energy to easily pass through your skin and heat the inner layer without really being detrimental to your skin. During the session, the outer layer of your skin is continuously heated for anywhere from 15 – 45 minutes depending upon area.
Radiofrequency actaully causes structural changes to your skin, makes it look tighter, smoother, and more toned.
Can Radio Frequency Ever Fail to Provide Desired Results?
Most radiofrequency treatments deliver expected results, but clients need to be cognizant of expectations as well. If someone has a tremendous amount of cellulite and thinks their legs will be as smooth as a supermodel in a few sessions, they are wrong. At TushToners the MOST common cellulite treatment is a combo of ultrasonic cavitation and radiofrequency done at least 90 minutes a week for 5 weeks on either the fronts or backs. Most people need this for the front and back. Some will need less and some will need more.
Also, keep in mind that radiofrequency isn't a quick fix, the treatment will not completely tighten and lift your skin in a single leg session. You will need to come in for a session at least once a week to see continuous, progressive results. Ideal candidates are those with moderate cellulite. RF can certainly make a dent in any type of cellulite but the worse it is, to begin with, the longer it takes to see results. Starting younger when you first notice cellulite is key!