The hunks of Hollywood have become heartthrobs for women (and many men!) the world over. These fellas have everything going in their favor. Great looks, a sizzling body, and a killer smile that can melt hearts within a fraction of a second.
Hollywood actors spend hours at the gym every day, lifting weights, curling dumbbells, pulling at the triceps pushdown machine, and dipping at the exercise bench. Besides this, they actively participate in outdoor and indoor sports like tennis, volleyball, basketball, squash, and golf, which helps them tone their biceps into big guns. But more than that, these strong arms differentiate them from the rest. It's what makes their physique appealing on screen.
So, here is our list of the top 3 Hollywood actors with the best arms.
1.  JASON MOMOA: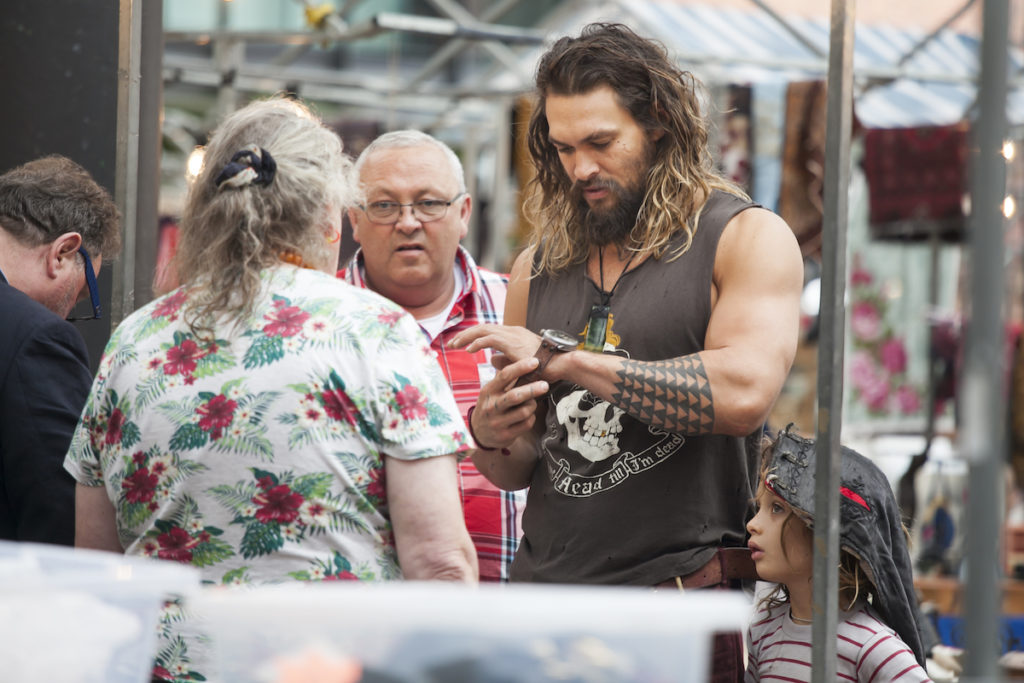 Whether you know this Hawaiian born American actor from Game of Thrones or Aquaman, he sure is that one hunk that you just cannot stop dreaming about. The actor's ripped arms and torso have awed the worldwide audience for years. From the first time that we saw him topless in his movie Conan the Barbarian, Jason has been leaving people speechless with his muscular body.
The actor works out 2 to 3 times a day to stay in shape. His daily physical training session includes:
Flat bench press
Incline bench press
Incline bench dumbbell press
Plate push-up
Chest dips
Seated pulley row
Dumbbell curls
Barbell military press
Bodyweight dip
Diamond push-up
Dumbbell triceps extension
To read a complete breakdown of Jason Momoa's daily workout routine, click here.
2.  HUGH JACKMAN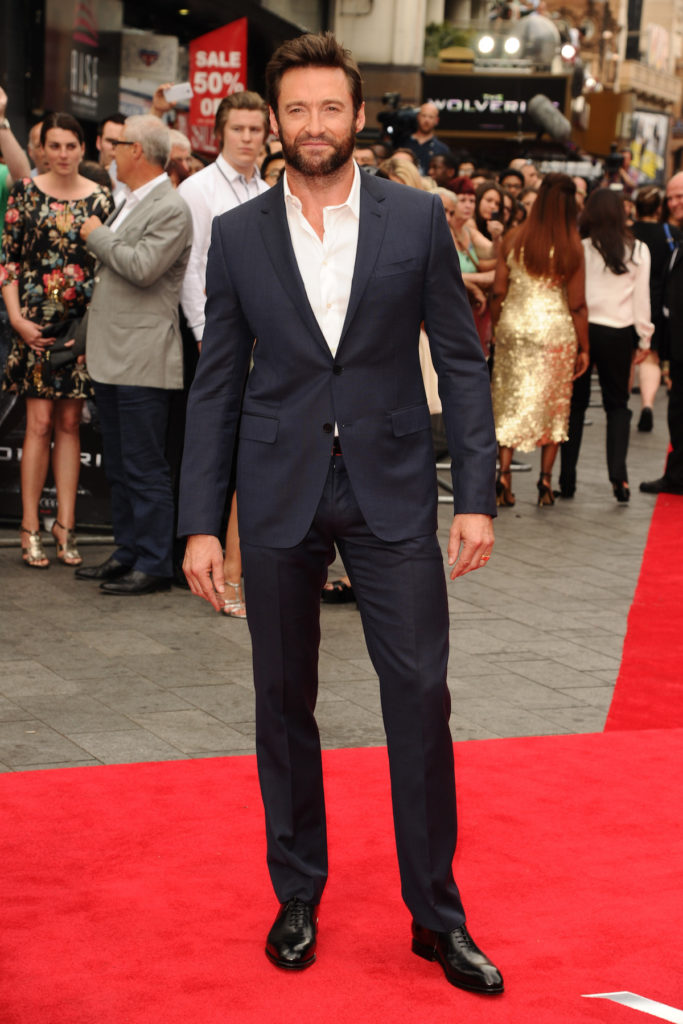 The Australian actor, singer, dancer, and producer from Sydney has been breaking hearts ever since his debut as Wolverine in the X-Men film series. The 52-year old actor is happily married to his spouse Deborra-Lee (Just putting that out there). Hugh, unlike the rest of the bodybuilders in Hollywood, may not have huge arms, but his arms sure are defined. Don't believe us? Then just watch him shirtless in the X-Men series, and you'll know what we are talking about. All we can say is, with biceps like that, it's hard to focus on the metal claws.
Hugh Jackman's daily workout for that killer body includes:
Skull crushers
Dumbbell presses
Dumbbell curls
Weightlifting
Deadlifts
Deadlift squats
Trap bar deadlifts
Clap push-ups
Clap pull-ups
Dumbbell lunges
And last but not least, another Australian man who has been making ladies go gaga!
3.  CHRIS HEMSWORTH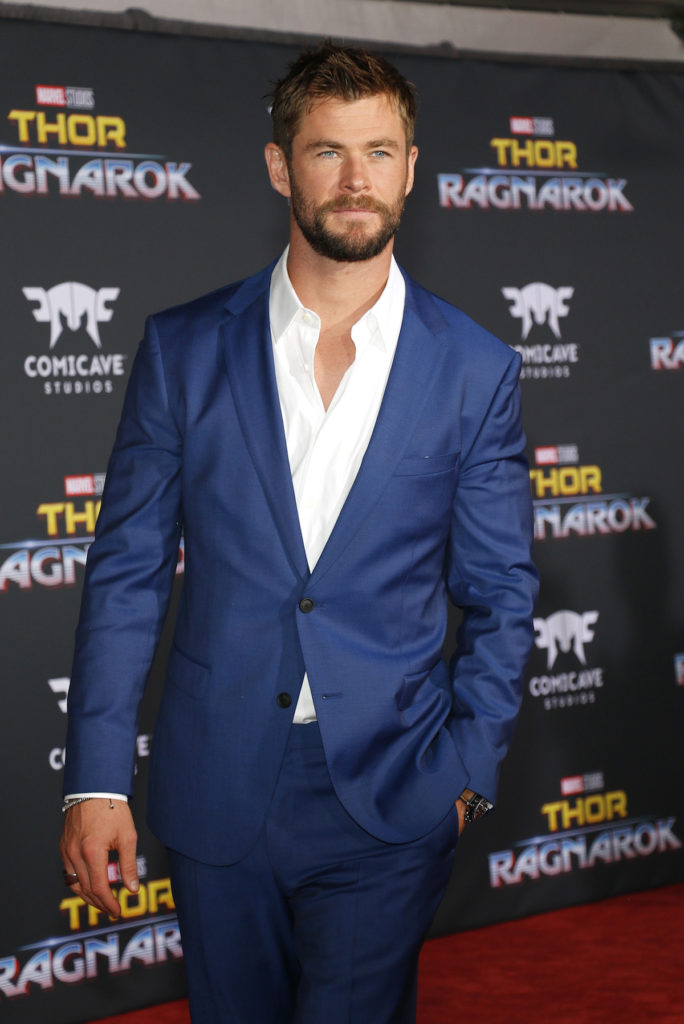 Thor! The amazing God of Thunder! Beautiful blonde hair, deep blue eyes, and a body so strong and so manly that when he comes on screen, the rest don't matter. His strong, broad shoulders perfectly balance his long, muscular arms. This handsome, well-built man was given the title of 'Sexiest Man Alive' by People's magazine in 2014. His ripped arms seem to tear right out of the sleeves of his shirt, and if you have been lucky to see his shirtless photographs from his vacation on Sydney's Bondi beach, you will know that with arms like that, he deserves to lift and swirl Mjölnir.
Chris Hemsworth has been sharing his daily workout routine with his fans over social media for years now. His fitness regime includes:
Back Squats
Deadlifts
Barbell deadlifts
Bench Presses
Pull-ups
Push-ups
Bear crawls
Dumbbell curls
Standing military presses
Hammer curls
These men have understood the need to win the 'arms race,' and they are not in a mood to back down. Regardless of their age, they are determined to maintain their superhero personas and showing the world that to fight the bad guys, you must have arms that can pack a punch.