The divas of Hollywood are redefining the term 'arms race' with their beautifully toned biceps. From rocking the red carpet in their sleeveless gowns to sunbathing on the California beaches in sexy bikinis, these gorgeous ladies are giving us something to swoon over and use as motivation to get our own sculpted arms!
It is the age of women empowerment, Hollywood is not taking a back seat when it comes to giving women their rightful place in society. Women-centric movies in which women are represented as the main lead, protagonist, and superheroes are becoming increasingly popular in the film industry.
But as we all know… with great power comes great responsibility. Actresses now don't just have to feel strong, but they must look strong too. And strong arms are the hallmark of an iron lady. A woman who is not afraid to push men back when they step out of line! That's the kind of woman that kills it on screen. And off-screen… well, off-screen, she gives men and women alike some great #bicepsgoals.
Here is our list of the top 3 Hollywood actresses with the best arms.
1.  GAL GADOT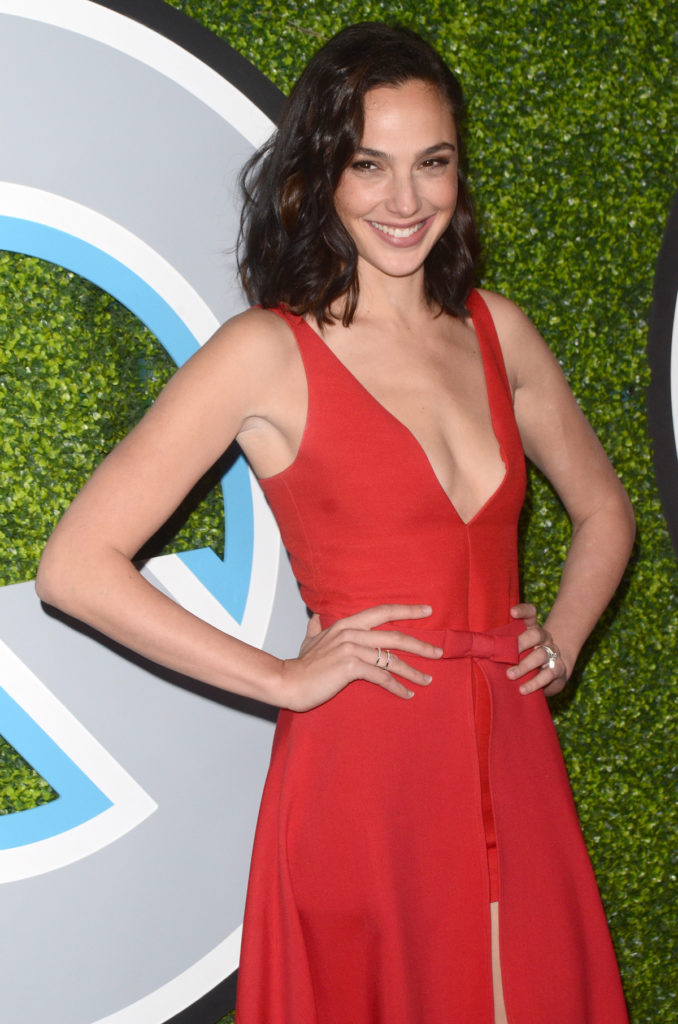 Our Wonder Woman is inspiring people around the world with her perfect body, crazy gym routine, and strong woman persona. It is no secret that Gal Gadot comes from a military background. She, like the rest of the Israeli youth, had to enroll for the mandatory military service for 2 years. Shooting those snipers must have given her arms their iron-rod like appearance. But that wasn't enough to impress the producers of the movie 'Wonder Woman.' She was cast as the main lead on the condition that she would have to go through a series of boot camp training sessions and a fitness regime that involved breaking a sweat at the gym for 6 hours a day! That's right! In those 6 hours, our Wonder Woman was creating wonders on a HIIT assault bike, skull crusher, dumbbells, kettlebells, and bicep curlers.
If you are interested in knowing Gal Gadot's complete workout regimen for Wonder Woman, then click here to read the inside story narrated by her fitness trainer, ps- it's NOT easy! Go Gal!
2.  SCARLETT JOHANSSON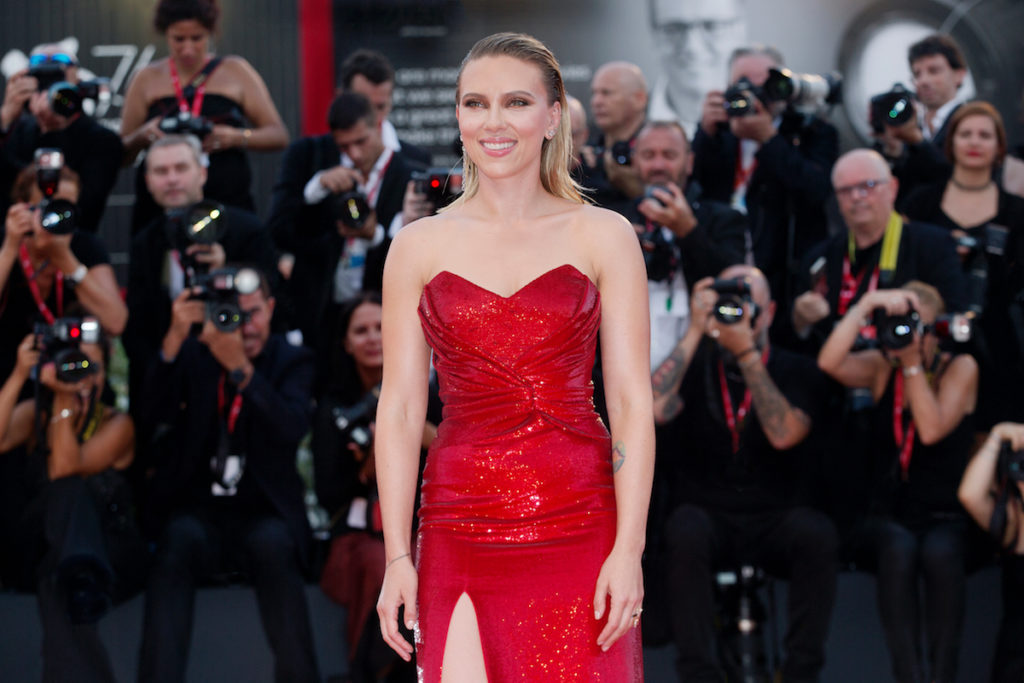 This sometimes blonde, sometimes brunette actress has been giving us fit mommy goals and dreams for years! Ever since her debut in Marvel's Avengers as Natasha Romanov, aka Black Widow, Scarlett Johansson follows a strict workout regimen to keep her body in shape. In her skin-tight costume for the movie, we can see her beautifully toned upper arms. The strength in her arms makes fighting the bad guys look convincing. Whether it is Loki from the realm above or a bunch of alien weirdos like Thanos, she can show them that these arms were made for crushing skulls.
Scarlett Johansson's daily workout routine involves jogging, Tabata (a high-intensity technique), dumbbell curls, and twist works.
3.  CHARLIZE THERON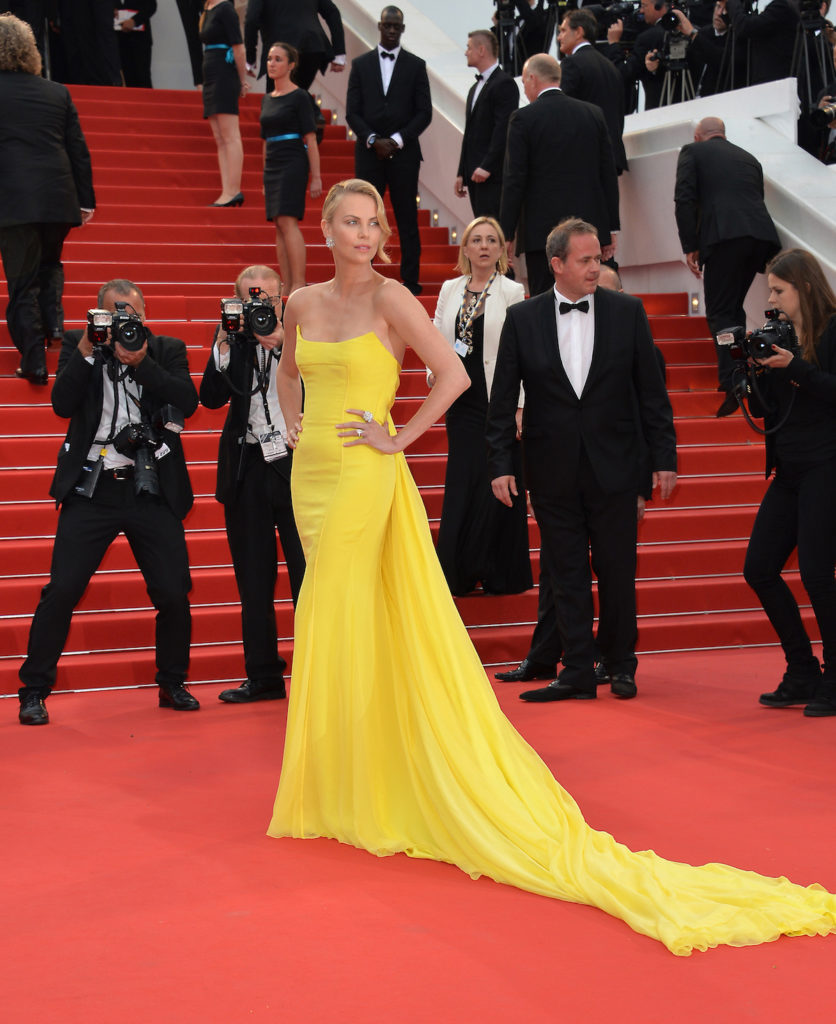 Charlize Theron is a South African and American actress who is best known for her role as Imperator Furiosa in the movie Mad Max: Road Fury. The blonde beauty queen and a mother-of-two is 46 years old and still looks as young and fit as a 20-year old. Charlize Theron is a big fan of a clean diet and stays clear of bread, pasta, and rice. She loves to eat organic food.
To train for her physically demanding roles like the ones in Mad Max, Fate of the Furious, Hancock, and Atomic Blonde, Charlize exercises with dumbbells, triceps pushdown machines, bench, and an exercising ball. She relies on yoga and tennis to the tone in her upper arms.
So, ladies, if you want those A-lister, superhero, iron-rod arms, but don't have the time to incorporate all the workouts in your day (like really who can train 6 hrs a day?!) then consider a non-invasive service to give you a little boost to decrease underarm fat and provide greater tone.